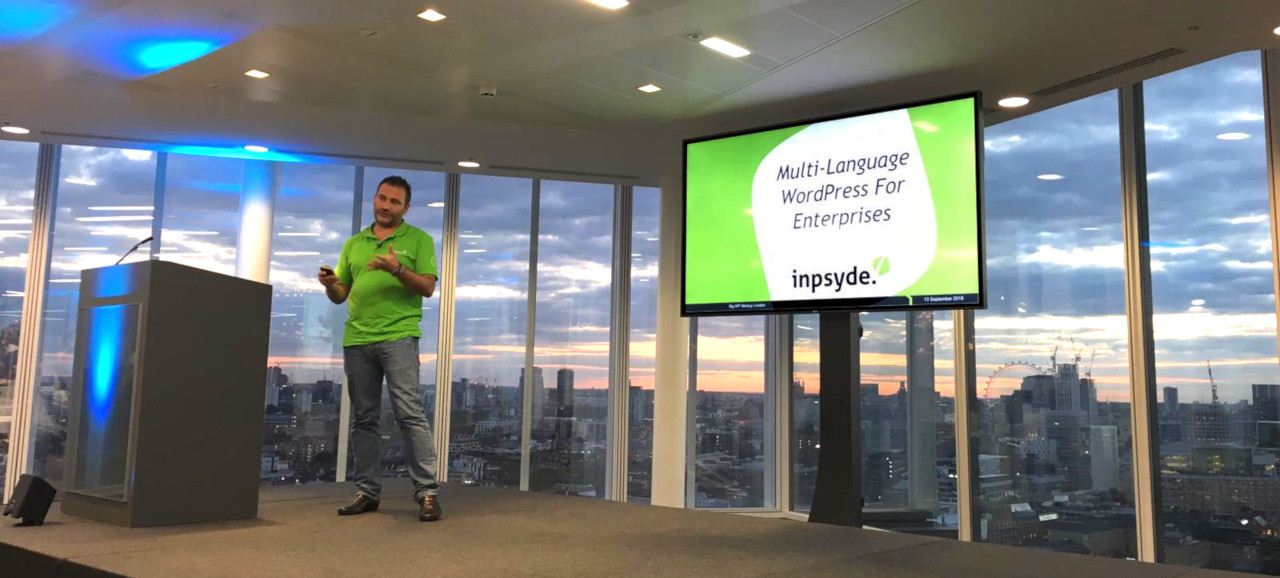 Big WP London, September Meetup
Honored to say yesterday I was in London for Big WP London Meetup.
I was there to represent Inpsyde, and I presented a session about "WordPress Multisite for large and high traffic multilingual websites".
An abstract:
Multi-language is not a feature included in WordPress core, and plugin authors have been searching solutions for years. This talk compares the most popular approaches to Multi-Language WordPress websites, highlighting the pros of using WP Multisite for the scope, that is the approach used by MultilingualPress, a plugin developed by Inpsyde.
Slides can be found here.
A big thanks to Inpsyde for the opportunity and the organizers for having me.
Found a typo or anything wrong? Have a suggestion?
Source of this page is available on GitHub, you can send a pull request there to suggest a change. Thanks!